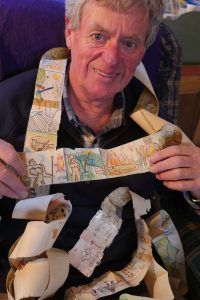 From Derwent pencils to 4K Digital, Michael's award winning documentaries capture a world of wonder and adventure. Wildlife, wild places, remote peoples, the poles to Sahara, the Pacific to Everest.
Michael is a pioneering adventure cinematographer whose many award-winning films encompass the world's most spectacular destinations from the Himalayas to the Andes, Antarctica, the Arctic, the Pacific and Africa. In 1984 Michael filmed Australia's first ascent of Everest, unsupported, without bottled oxygen and via White Limbo, an avalanche prone and unrepeated North Face route. A couple of years later, he conceived the idea and filmed Tim Macartney-Snape's full ascent of Everest from sea level. The resulting film, Everest: Sea to Summit became the most internationally awarded adventure documentary ever made.
FEATURED FILMS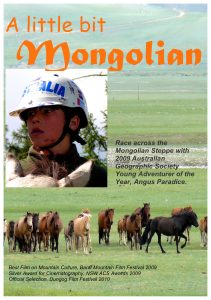 A pack of children gallop at full tilt across the northern Mongolian steppe. In the thick of the action is a lone foreigner. His name is Angus Paradice, he's 12 years old and he's from Australia. A Little Bit Mongolian is the heart -warming story of one boy's determination to make his dream come true. Read more and watch the film here.
Mount Everest is measured from sea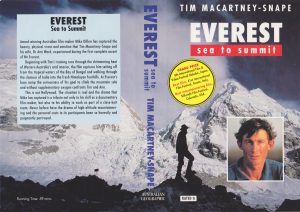 level, and so to climb it properly you should start at the sea.  Everest: Sea to Summit is the story of Tim Macartney-Snape's never repeated climb from the Bay of Bengal to the top of the world. Read more and watch the film here.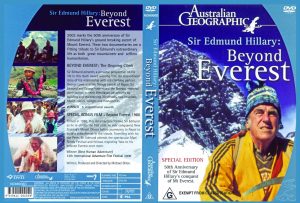 Over a 40 year period, Sir Edmund and his teams, working together with the local people have built 30 schools, 2 hospitals, many health clinics, bridges, and two airstrips in the Everest region. In 1999, Michael filmed Sir Edmund's work in the Solu Khumbu in action. Read more about Sir Edmund Hillary: Beyond Everest here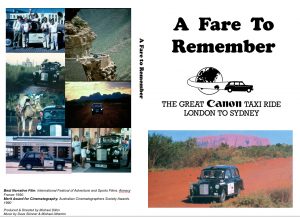 A Fare to Remember is the story of how and Irishman and a Welshman hired Betsy, the London Taxi to drive them from London to Sydney with the meter running for charity all the way. Read more here
Click to watch some documentaries shot by Michael
Other films featuring Michael's cinematography include :-  Antarctica Alive, Kangaroo Comeback, Spirit of Fiji, Cricket in India, Birdmen of Kilimanjaro, The Eleven Powers, Wild Asia, Man on the Rim, Survivor. . See Michaels full filmography here